Zanzibar has a lot to offer to visitors
What to do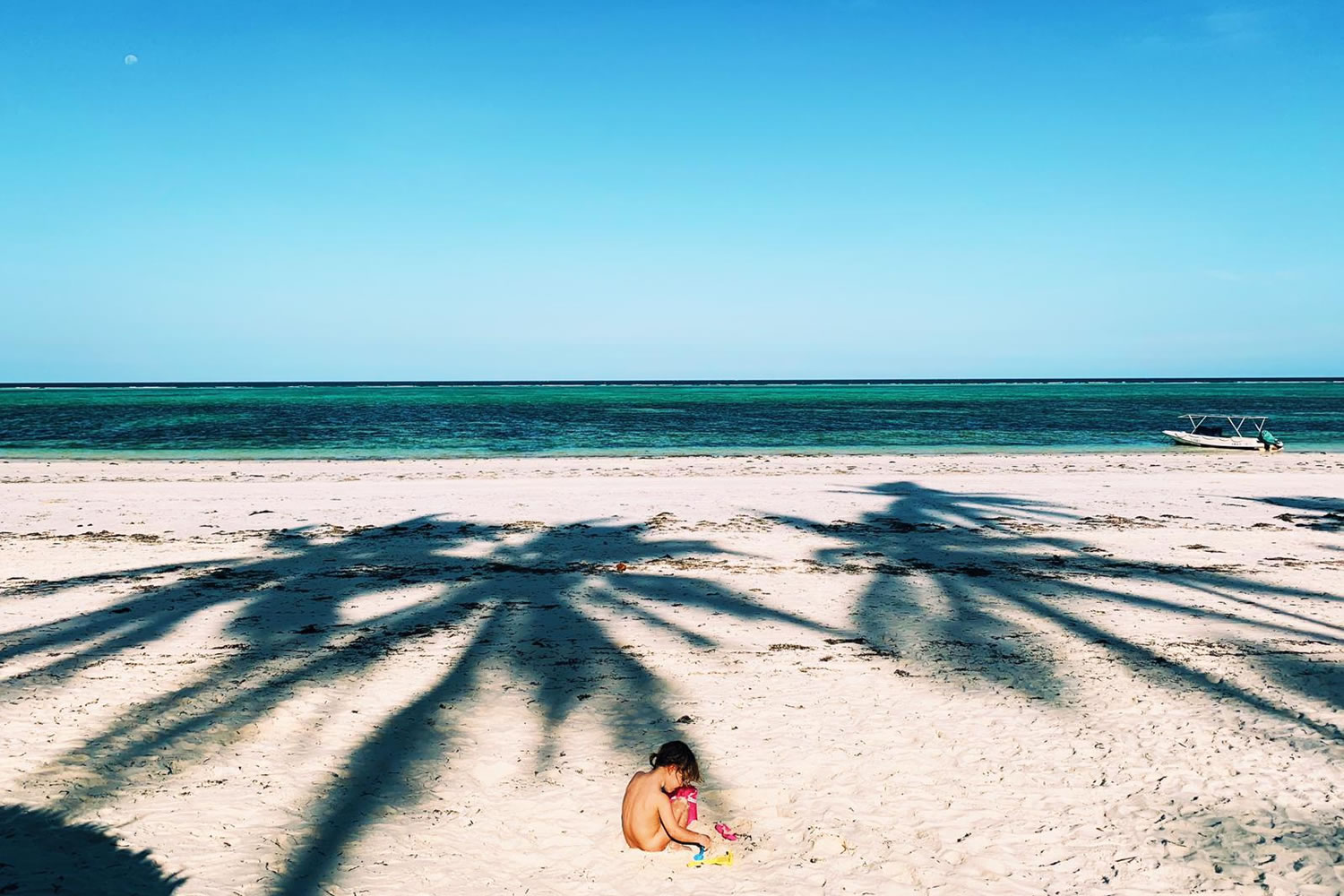 Matemwe, East Coast, Zanzibar
Matemwe is a quaint and charming fishing village on the North East Coast of Zanzibar, one hour drive from Stone Town. It is a quiet residential area with a few nice beach villas, small family resorts, some beach bars and restaurants. The villa is located within the lively community where locals get on with their daily activities such as fishing, harvesting seaweed, playing football on the beach or swimming in the lagoon. Unlike maybe some large resorts and hotels, we encourage you to have interaction with locals! Zanzibari are very friendly and social people.
At high tide you can swim as the ocean is 10 meters away from the house. At low tide the lagoon is even more beautiful as the women harvest seaweed while the fishermen will be sailing in from deep-sea fishing on traditional Dhow boats. If you walk five minutes towards the reef you can swim at low tide in the natural pools. Some people only swim at low tide as the colors are even more amazing!
Kitesurfing
High tide also brings an enjoyable breeze, ideal for kite surfing in the deep turquoise warm waters. Matemwe beach stretches over 12 km of pristine white sand and tropical palm trees. Approximately 10 km driving distance away, Waikiki surf club has become a real hotspot for kite surfers from all over the world and one of the easiest places to learn, all day long. It appeals to beginners, intermediate and advanced kite surfers alike. Kite surfing in front of the villa is only possible at high tide and for kite surfers with experience.
Snorkeling and swimming with dolphins and turtles
Don't leave Zanzibar without snorkeling the turquoise blue waters. We invite any aqua-fanatics for some lovely exploration of tropical fishes and reefs! Mingle with tropical fish, there is abundance of tropical colorful little fish: parrot fish, Lion fish, Zebra fish, Triggerfish, Goat fish, Cornet fish, Eel, Squirrel fish, Surgeon fish, Blue sea chub, Yellow Boxfish, Butterfly fish and many more. You can go with our own motor boat or hire a dhow, one of the amazing local sailing boats which are a unique attraction. You would experience how people used to sail in the past ,just with one sail … Enjoy a the freedom by jumping into the crystal clear water and enjoy the beautiful underwater world of corals, fishes, shells ..
Dolphin trips: Don't let anybody convince you to drive to Kizimkazi – in south of Zanzibar – to swim with dolphins! You will find them in the early morning around Mnemba Island, 20 minutes by motorboat from the villa.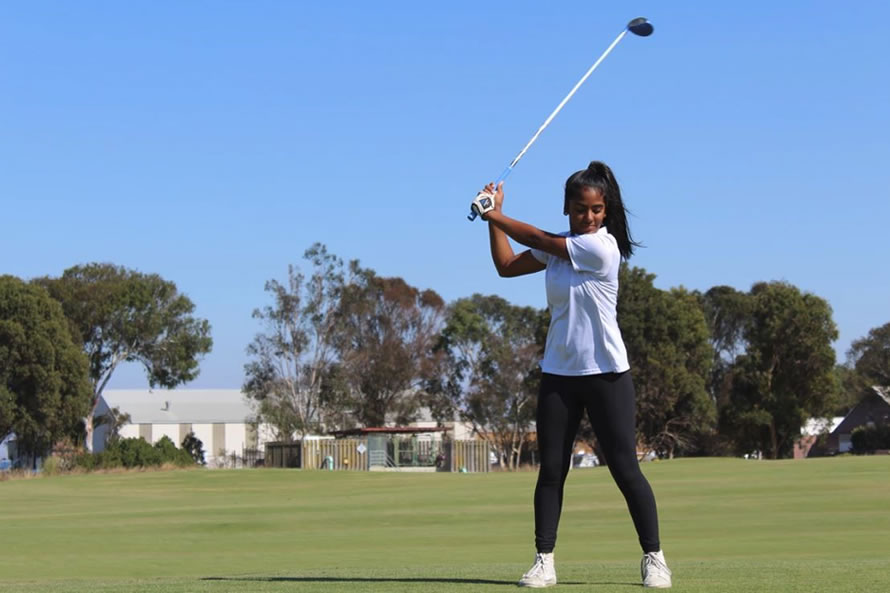 Golf
The Seacliff hotel (25 min drive) has the only golf course on the island of Zanzibar. Golfers will enjoy a 9-hole Matkovitch course with its club house, under-cover driving range and practice greens, while enjoying the natural features of the island.
To top it all, two of the last holes are played along the Indian Ocean. The course has been designed with variation in distance and direction on the front and back 9 to create an experience of playing full 18 holes. The course has a par 71, which includes short and long par 4's and a couple of drivable options.
While parents are golfing, children could take advantage of the wonderful pools of the hotel, and the whole family could order dinner after the wonderful sundown from the terrace.
For sure one of the finest places to enjoy a sundowner on the island.
Beach bars & restaurants around the villa
Should you want to eat out then Elisa our German managing lady will be at your service to recommend the best places at walking distance, for a chilled Kilimandjaro beer, a sophisticated cocktail or shrimps in coconut sauce.
Diving
Zanzibar is renowned for its diving and especially around the Mnemba Atoll which is very close to our villa.
For more information please visit www.scubafishzanzibar.com.
This diving school is managed by Yong Mi from the Netherlands and Fabian from France. They ensure the best material and the best diving instructors. You can also request beginner or refresher lessons in our own pool, which is a nice bonus!
Fishing
www.fishingzanzibar.com is the number one on the island, visit them at www.facebook.com/fishingzanzibar.
Of course, we also have our own boat to go fishing. It may take a while to catch a nice fish as everyone knows. We have some basic fishing material but if you are a real 'connoisseur', better bring your own rods and material. Anyhow, spending the early morning on the water for the catch of the day may be an enjoyable experience.
Stambulli, one of our gardeners is an experienced fisherman as well, and he will be happy to help.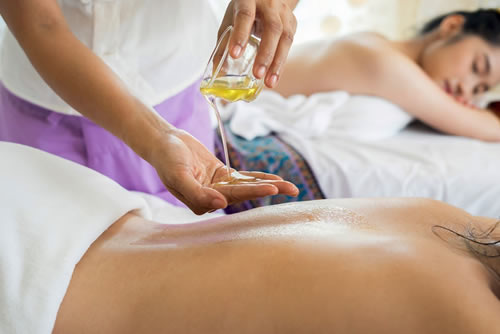 Spa, Massage and Yoga
Should you look for a relaxing hotel spa experience, we can recommend the Seacliff Hotel Spa (30 minutes drive) or Melia Hotel Spa (15 minutes drive).
In Stone Town we recommend Mrembo Spa (www.mrembospa.com). They are the best in town. The owner is from the Netherlands but lives on the island for decades.
Along the beach in front of our villa you may find local ladies offering massages, however these are not necessarily professional massages, but feel free to ask Elisa, our manager to arrange an appointment at the villa for you with a professional.
For yoga, have a look at Yoga Zanzibar on www.yogazanzibar.com.
Spice Tour
Zanzibar is historically known as "The Spice Island" and is still the n°1 producer for cloves, alongside many other spices. Cloves, nutmeg, vanilla, cardamom …
Nowadays spice farms has to be seen as a tribute to the rich past of the island and are amongst the most popular excursions of Zanzibar.
Feel free to ask our private driver Nondo, he will drive you around to a spice farm on the way to Stone Town. It takes about 1 hour for a discovery tour of all different spices.
We highly recommend this, especially if you are a foodie and like to cook. You may want to avoid the tea they offer you at the end of the tour though.
Stone Town
The capital Stone Town, a Unesco World Heritage site, offers a fascinating insight in the numerous influences which made the wealth and rich culture and heritage of this Spice Island.
A visit to Zanzibar is not complete without a tour to the ancient Stone Town, a place of civilization, cultural and religious fusion and tolerance. It is a quintessential destination to experience countless historical sites and palaces to visit, as well as vibrant food markets, the ancient slave market.