you wont be disappointed
many assets as a holiday rental
Idyllic beaches, precious cultural and natural heritage, adventurous experiences … Zanzibar, the exotic pearl of Tanzania has a lot to offer … welcome! Discover the exotic spice island by excellence, a real melting pot of African, Indian and Arabic cultures. White sands and crystal clear lagoon waters, all protected by a colorful coral reef. Ideal surroundings where you will be able to easily combine relaxation and discovery.
The Congo-born Belgian owner found his little piece of paradise on the shores of the Spice Island Zanzibar, in the fishermen village of Matemwe. The private villa was built in 2005, a long time before tourism industry landed in Zanzibar, and was intended to be a home away from home rather than a typical holiday rental as tourism at that time was almost non existing … 
Villa
Located within a lively community where locals get on with their activities such as fishing, football on the beach or swimming in the lagoon.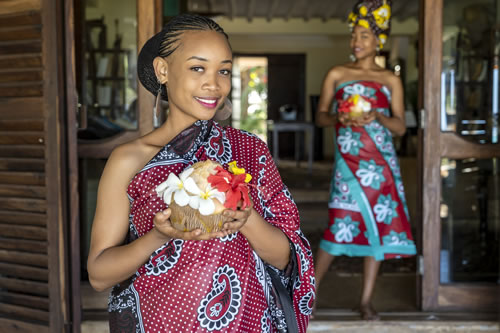 Services
Villa Loiki has many assets as a holiday rental, you will surely be satisfied! Relax and enjoy whilst staying at the villa.
What to do
Zanzibar has so much to offer. Discover the fishing village Matemwe, kitesurfing, golf, scuba diving and snorkling, spice tour, …
Discover the pictures
Our beautiful villa
Enjoy the beautiful pictures. The leisure pool surrounded by an area of shallow water which is very enjoyable for kids to play in, but is likewise appreciated by adults! The pool is exposed to warming sunshine all day long for pleasant water temperatures.